In 2020, Comcast launched Lift Zones, an extension of the company's Project UP $1B digital equity initiative, which was designed to help community centers navigate online learning with Internet access and digital resources. Since its inception, Lift Zones have become safe spaces where communities can learn digital skills and pursue academic, professional, and personal advancement. As of October 2022, Comcast has teamed up with nonprofit partners and city leaders to launch more than 1,250 WiFi-connected Lift Zones nationwide. In Atlanta, one such community partner is Girls Incorporated.
About Girls Incorporated
Over the last 47 years, Girls Incorporated has served over 100,000 young women nationwide and in 13 counties in the Atlanta metropolitan area. Girls Inc. of Greater Atlanta is a combination of long-lasting mentoring relationships, a pro-girl environment, and research-based programming equipping girls to navigate gender, economic and social barriers, and independence.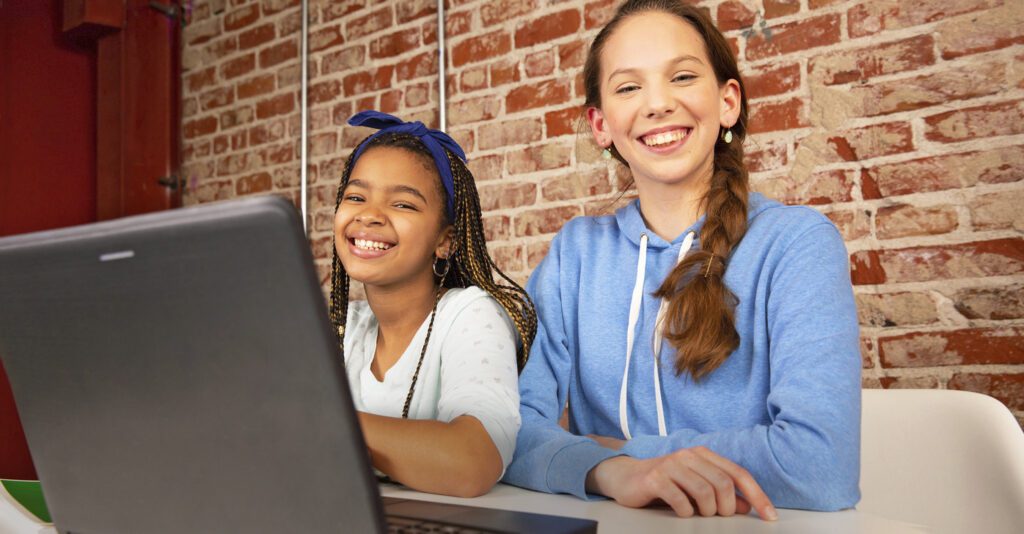 About the Lift Zones
Working with a network of thousands of nonprofit partners and city leaders nationwide like Girls Inc. of Great Atlanta, Lift Zones, powered by Comcast Business, provide a robust WiFi solution in supportive neighborhood locations like nonprofits, community centers, gyms, parks and recreation facilities, and faith-based organizations.
Helping to connect communities to affordable internet options, "Lift Zones" offer centrally located safe zones of free Wi-Fi access for students or members, and complements Comcast's Internet Essentials, which offers eligible homes a low-cost option for in-home Internet. Additionally, many homes and college students are also eligible for the Affordable Connectivity Program (ACP) established in 2021 by the federal government, which is a credit program for up to $30 a month for in-home Internet. Since Comcast is an ACP partner, customers may be eligible for free in-home Internet and low-cost mobile plans with the pairing of both the ACP credit and Internet Essentials.
"The most important tool for learning is reliable Internet access," said Lisa Walker Holloway, Comcast Senior Manager of External Affairs. "When we established the Lift Zone at Girls Inc. of Greater Atlanta in May 2021, we were able to assist these students with free Wi-Fi and support the organization's various programs to help students and families learn how to effectively use the internet – for schooling, for discovery, and for change. Together, we are building a digital literate future for Atlanta."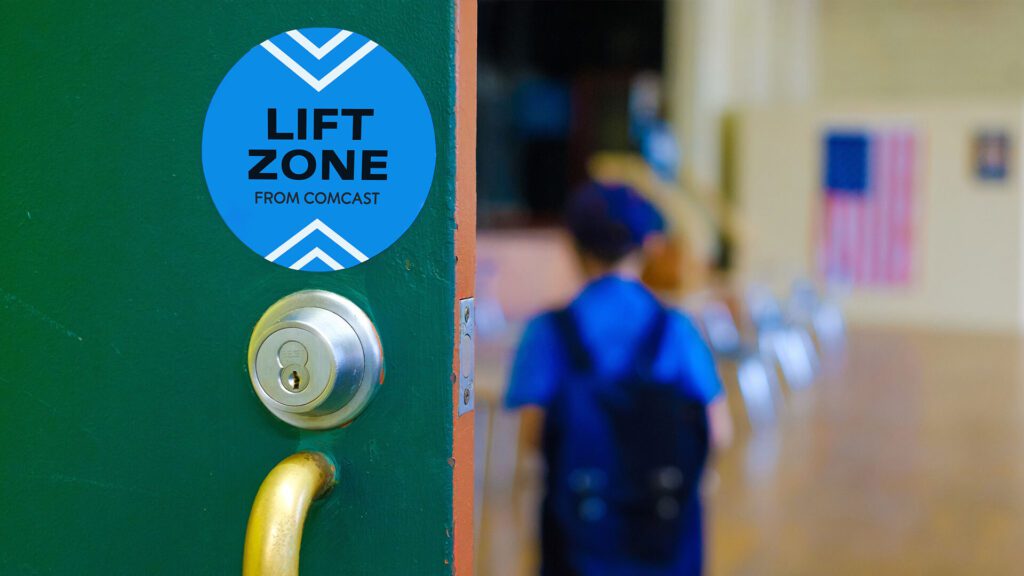 A Safe Space for Students
COVID-19 put many low-income families at risk of being left behind, and this accelerated the need for comprehensive digital equity and Internet adoption programs to support them. Lift Zones are designed to help those students who, for a variety of reasons, are unable to participate in distance learning at home.
"The Lift Zones came at a time when the world was shut down because of the pandemic, and parents that were essential workers needed a safe space for their girls to go," said Tiffany Collie-Bailey, CEO of Girls Inc. of Greater Atlanta. "With our Lift Zone, we opened up our doors to create a large classroom space, where the community brought their kids and our staff and facilitators assisted students in navigating the virtual school day."
Fostering a Digital Future
In addition to access to the Internet, Lift Zones provide opportunities for digital skills training to help advance digital equity. "Three years later, Girls Inc. is still a community space where we offer a variety of programs that allow our girls to do things like STEM experiments and utilize technology," said Collie-Bailey. "It really does serve us in being able to bridge that digital divide for our girls in a safe space."
Lift Zones not only address the immediate needs of students pursuing academic excellence, they also offer parents and families of the students a positive and inclusive interaction with an increasingly online world. Allowing for generational digital learning, Lift Zones – in the hands of community partners – has become a tool to close the digital gap. "This coming year we even want to offer more classes for our parents because we also want to see them grow, in terms of digital literacy. For example, become familiar with excel and other digital skills are needed in order to grow and progress in today's economy," said Collie-Bailey.
Additionally, Comcast's Project UP has contributed to Girls Inc. students' in-home online exploration with the donation of nearly 1,000 laptops to the organization. With reliable and fast Internet access both at the Lift Zone and at home, Girls Inc.'s programming empowers its students to navigate barriers and gain independence. Learn more about Girls Incorporated at https://girlsinc.org/. For more information about Comcast's commitment to closing the digital divide, including finding your nearest Lift Zone, please visit: https://corporate.comcast.com/impact/digital-equity/lift-zones