NASHVILLE, Tenn. (June 10, 2019) – Comcast, in partnership with John Overton High School, is hosting a graduation ceremony for seven students who have recently completed the Comcast Youth-to-Career Link, a career readiness and job placement program designed for high school seniors.
Comcast Youth-to-Career Link (CY2CL) is a high school pathway recruitment program offering eligible workforce-bound youth the tools to aid an immediate career placement at Comcast. The program engages high school seniors who have an interest in taking a career exploration journey following graduation.
Earlier this year, the CY2CL pilot program was launched with a kick-off presentation at John Overton High School. After receiving multiple applications, Comcast identified and selected seven high school seniors to participate in the program. Comcast held a two-day career readiness workshop to teach students the fundamentals of the telecommunications industry through real-world, hands-on experiences. Students enrolled in CY2CL worked alongside Comcast sales, customer care and technical operations teams to gain real job training experience.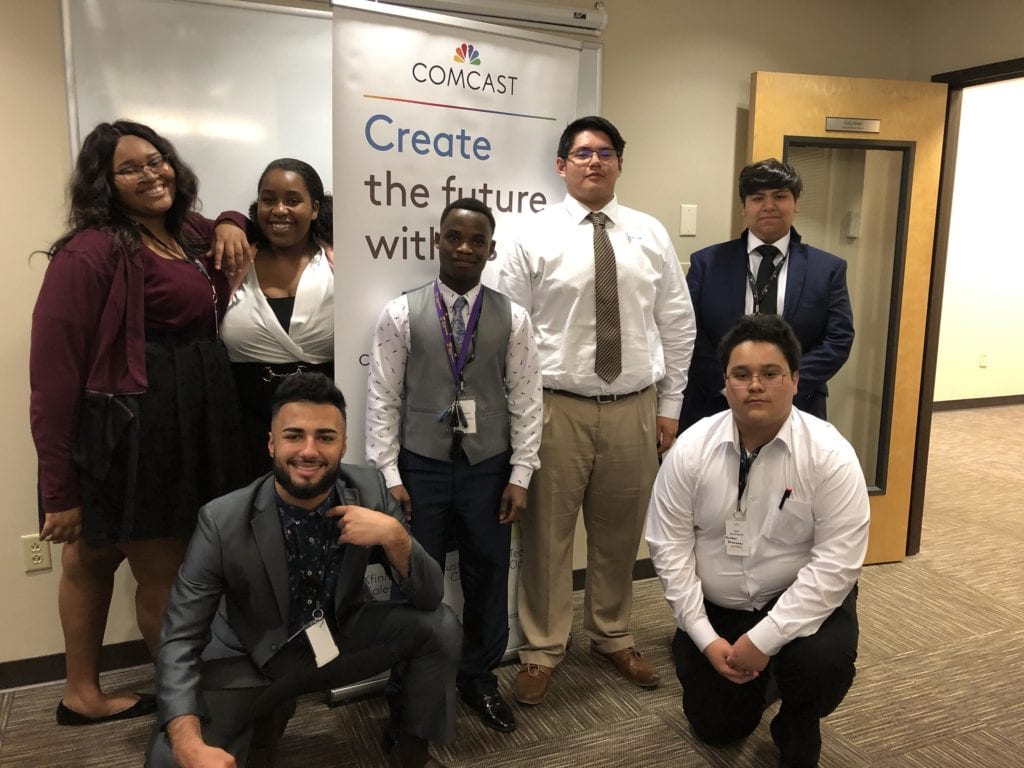 Since the program's inception in Nashville, all seven students have been endorsed for hire. A graduation ceremony will be held on Monday, June 10 at Tech Hill Commons, located at 500 Interstate Blvd. S, Suite 200 in Nashville. At the ceremony, students will be awarded with program certificates of completion and will sign a 'letter of intent to hire' to commemorate the potential beginning of their careers at Comcast.
"Comcast is committed to serving our local communities and helping to power the dreams of young people," said Doug Guthrie, Comcast Regional SVP. "We are proud to celebrate the accomplishments of these talented students from John Overton High School and to support their development as tomorrow's leaders."
The CY2CL Class of 2019 successfully completed all requirements set forth by Comcast and are ready to soar in their professional journey and career pathway.