Atlanta, Ga. (March 11, 2019) – Comcast announced today that Nicholas Wainwright has been named Vice President of Technical Operations. He will be based in Peachtree Corners, Ga., and report to Doug Guthrie, Regional SVP for Comcast. In his new role, he will oversee all fulfillment and communications operations activities across the company's southeast region, with a focus on improving the in-home customer experience.
With more than 35 years in the telecom industry, Mr. Wainwright has spent 12 years at Comcast. Most recently, he served as Vice President of Technical Operations and Engineering in the company's Greater Boston region. Prior to this, he spent time in Comcast's 'Heartland' Region as Vice President of Field Operations, serving customers across the upper Midwest.
Before moving to the United States, he held several senior leadership positions at Great Britain's largest cable company, NTL (now known as Virgin Media), and spent four years as Senior Manager of Global Operations for Nortel Networks.
"Nick brings to Comcast an impressive track record of innovation, having led the way in implementing many of the best practices we rely on today," said Mr. Guthrie. "With his background and skill set, I am confident that he will make immediate contributions."
Mr. Wainwright also served in the British military for 10 years and earned a national certification in electronics engineering during his tenure.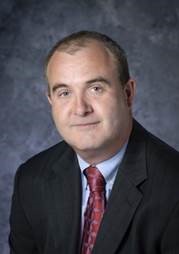 More information on Nicholas Wainwright can be located here.