On Saturday, April 30, more than 125 Comcast volunteers, elected officials and community partners including the Memphis City Beautiful Commission, Latino Memphis and Big Brothers Big Sisters of the Mid-South, joined together to clean-up the Memphis Overton Park Conservancy as a part of the 15th annual Comcast Cares Day. Volunteers landscaped around playground areas and picked-up weeds and litter around the playgrounds and walking trails.
Comcast Cares Day, which takes place each April during National Volunteer Month, is Comcast NBCUniversal's companywide celebration of their year-round commitment to service and the nation's largest single-day corporate volunteer effort in the country.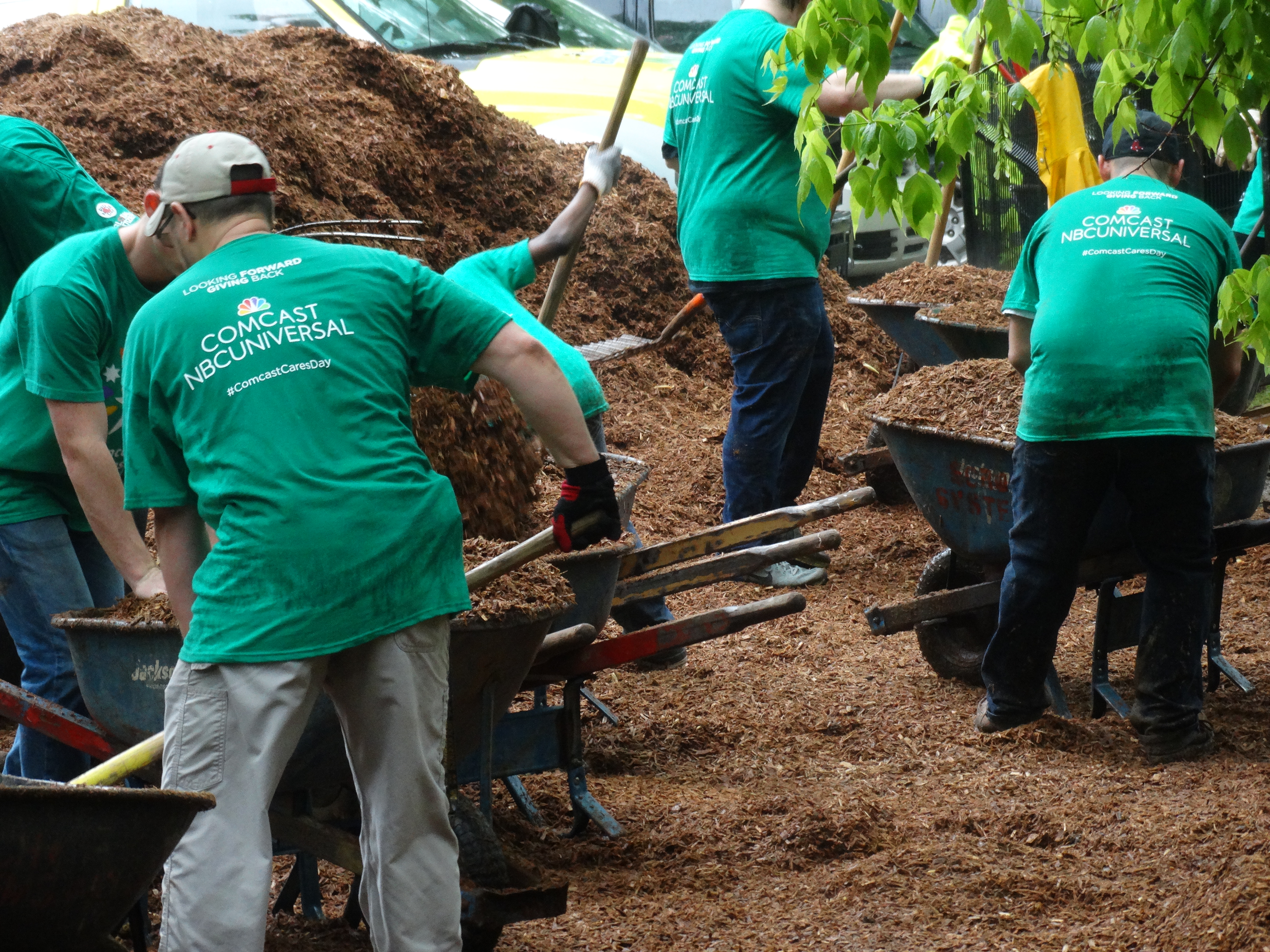 Caption: Memphis area Comcast technicians help spread mulch around the Overton Park trails for Comcast Cares Day.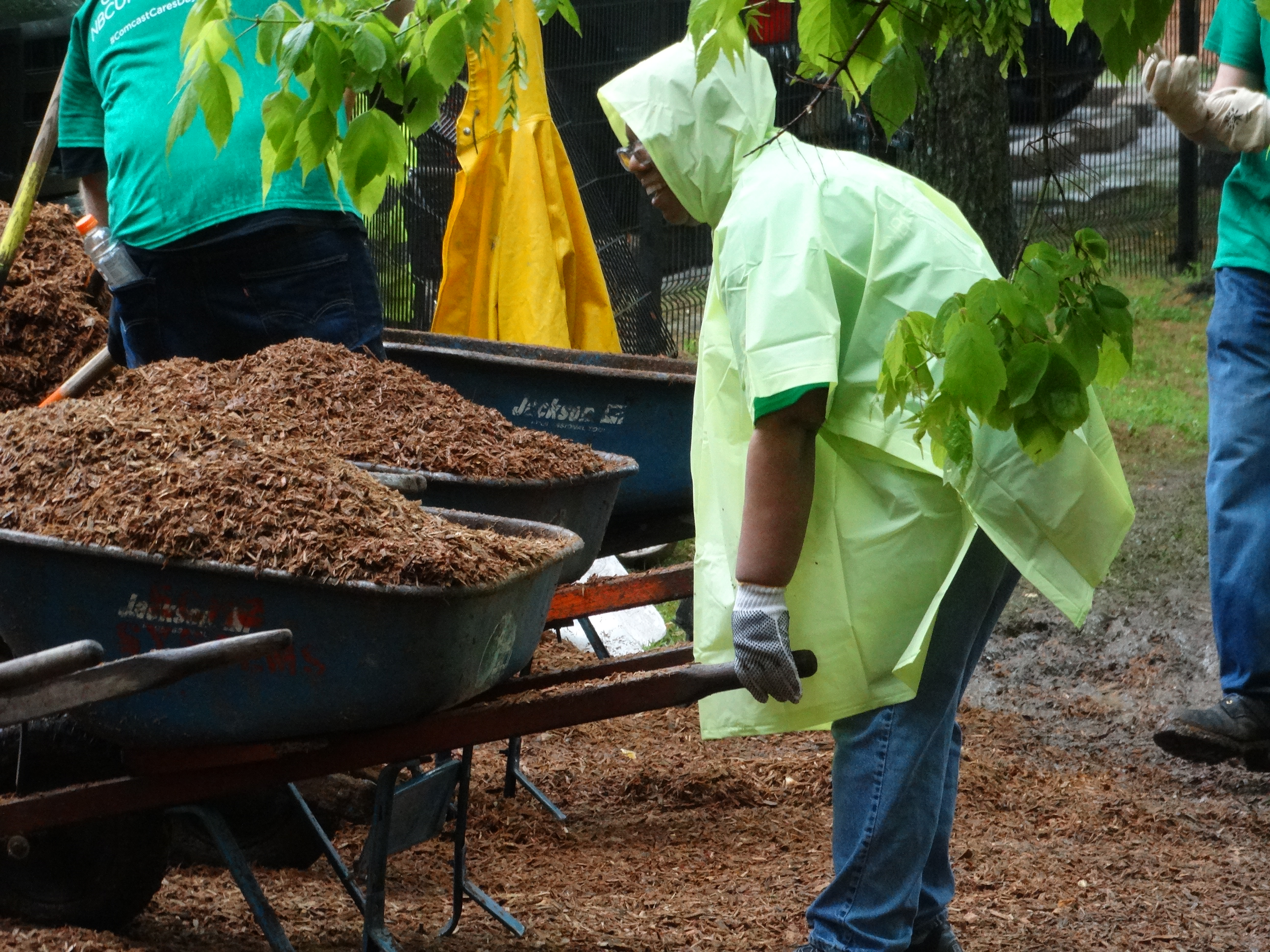 Caption: Comcast employee Rena Johnson volunteers with a smile, despite the rain.
###