SAVANNAH, GA – (Nov. 6, 2015) –  Last night, Comcast hosted a Digital Literacy Expo with the Savannah-Chatham County Public School System at Alfred E. Beach High School located at 3001 Hopkins Street in Savannah, GA. More than 100 students and families from Savannah-Chatham County schools along with School Board members, teachers and civic and community leaders were in attendance.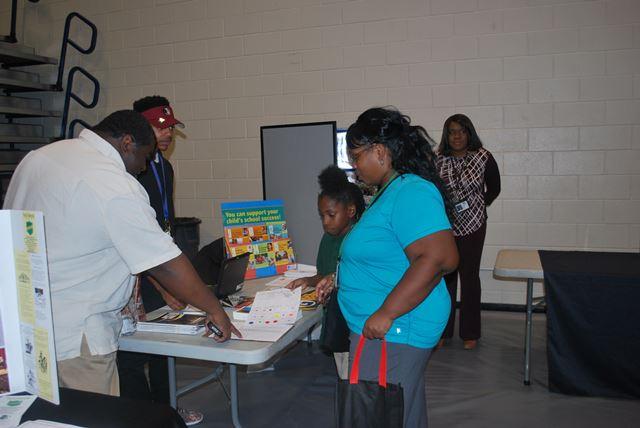 During the Digital Literacy Rally and Expo, attendees learned valuable information about the many digital resources that are available for students and families, including those provided by numerous organizations within the Savannah community. In addition, Comcast provided the attendees with information about its Internet Essentials program, which provides low-cost broadband service to families at home for $9.95 a month. Now entering its fifth year, Internet Essentials is the nation's largest and most comprehensive high-speed Internet adoption program and has connected more than 1,800 Savannah area families.
During the expo, Comcast presented a Foundation grant to the Frank Callen Boys & Girls Club for $20,000 to support the My.Future program, a Comcast and Boys and Girls Clubs initiative that transforms the way young people use technology in Clubs. Comcast also presented laptops and ipad minis to area families.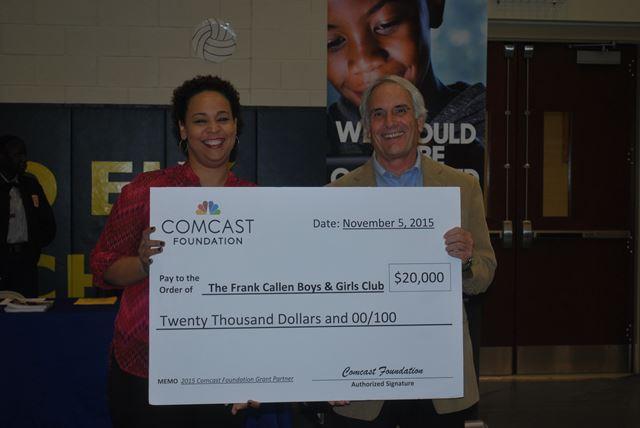 "Today, we live in a world where access to technology and the knowledge of how to use it are essential," said Shannon Dulin, Senior Manager of Government Affairs, Comcast.  "We are committed to working with community partners like the Savannah-Chatham County Public School System and the Frank Callen Boys and Girls Club to combat the digital divide and equip our youth with the technological skills they need to succeed in school and in the workforce of tomorrow."
Through numerous resources including the school district's tech-rich learning environments and Internet Essentials by Comcast, students and their families will gain technological access and increase their digital literacy skills.
Savannah-Chatham Public School System
SCCPSS serves more than 38,000 students, operating a system of schools and educational centers for grades pre-kindergarten through twelve. The district operates under a Board-Superintendent form of government with close to 5,000 employees, in which almost 3,000 are full-time classroom teachers. Incorporating technology in instruction is imperative to help students keep pace with the information age and to be competitive in today's job market. Educators use a variety of technical devices to encourage creativity and learning. Items such as student clickers, interactive whiteboards, iPads, Nooks, and iPods are commonly used in the classroom.
Comcast
As the nation's largest Internet service provider, Comcast is spearheading an ambitious and comprehensive broadband adoption program for low-income families called Internet Essentials. Over the last three years, community partners have helped tell families across the country about the program which seeks to help close the digital divide by providing low-cost broadband service and discounted computers, as well as opportunities for free digital literacy training in print, online and in-person. As a result, more than 2 million Americans across Comcast's national footprint have been connected to broadband Internet in the home.
###