On Saturday, April 30, at Comcast's signature project in Franklin, more than 40 volunteers, elected officials, and community partners such as the United Way of Williamson County, joined Comcast to help beautify the JL Clay Senior Center in support of Comcast Cares Day. Volunteers cleaned inside of the center and landscaped around the yard surrounding the center and the area park, Short Park.
Comcast Cares Day, which takes place each April during National Volunteer Month, is Comcast NBCUniversal's companywide celebration of their year-round commitment to service and the nation's largest single-day corporate volunteer effort in the country.
Caption: Comcast employee Kim Sasser Hayden and her son help spruce up the JL Clay Senior Center for the 15th Comcast Cares Day volunteer project in Franklin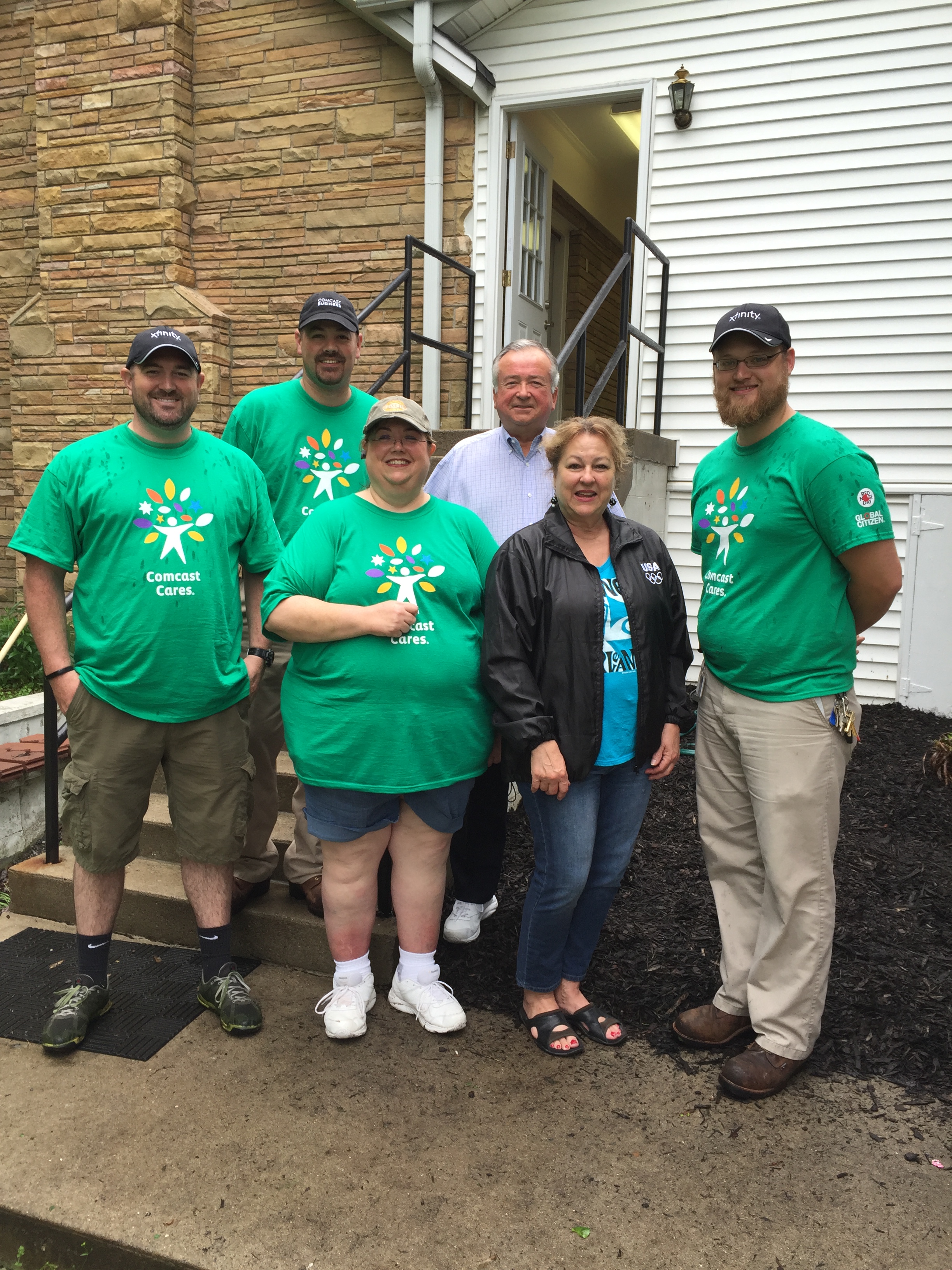 Caption: Franklin area Comcast employees, Susan Ille of the JL Clay Senior Center and Franklin Alderman Clyde Barnhill celebrate a job well done after volunteering at the JL Clay Senior Center for Comcast Cares Day.
###